From BookPeople of Moscow
Keeping you well and well-read

Greetings BookPeople of Moscow customers, friends, and fans,
We hope you are all doing well, staying safe, and enjoying the summer weather!
The bookstore re-opened on May 26 with a long list of safety protocols for both customers and staff to follow. The store was not meant to be operated as a shipping depot so it felt great to get back to operating as a retail store.
Your support during the closure was wonderful to see. Thanks to this and assistance from the SBA, the store is in a good position to weather an extended crisis, however, we do still look forward to continued strong support from you throughout the year, as sales remain depressed, and safer operations require extra staff.
The great majority of people are happy to follow our customer guidelines: using hand sanitizer, wearing masks, practicing social distancing, placing handled merchandise on tables for sanitizing, and so on. Our own list of sanitizing procedures is enthusiastically embraced by all our staff. So we feel good about our ability to protect the health of both the staff and our customers.
We know, however, that this pandemic is just getting started. Many of you will not want to visit the store in person for a long time. To help you support your favorite local bookstore, we have some options for you:
1) We've added a free delivery option for the community of Palouse, and continue to offer free in-town delivery in Moscow and Pullman. Curbside pick-up is also still available.
2) Our website is getting easier and easier to use for ordering books from us, at www.bookpeopleofmoscow.com.
3) Our kid lit specialist, Eija, is available to help you over the phone (208-882-2669) or via email (bookpeoplekidlit@gmail.com) if you need help choosing books for the young ones in your life.
Happy Reading! Carol & staff

In this Issue...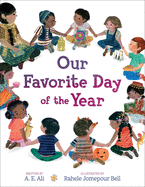 Tremendously appealing artwork and child-friendly descriptions portray the "favorite day of the year" for four kindergartners from different cultural backgrounds.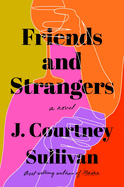 J. Courtney Sullivan's engrossing fifth novel covers her favorite ground--marriage, women's friendship, college life--but wraps everything in a question about the responsibilities of the privileged.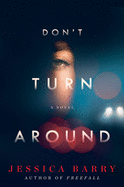 Two women on a covert road trip in the middle of the night find they have a dangerous stalker who wants to stop them at all costs.
Review by Subjects:
Fiction ⋅ Mystery & Thriller ⋅ Romance ⋅ Biography & Memoir ⋅ Political Science ⋅ Education ⋅ Children's & Young Adult

Book Candy
Costly Commas
Fast Company noted "the commas that cost companies millions."
---
Google has teamed up with The Conscious Kid on a "book list to promote racial equity in classrooms," Mental Floss reported.
---
Pop quiz: Merriam-Webster asked, "Which of these things doesn't belong?"
---
"Behold Octavia Butler's motivational notes to self." (via Open Culture)
---
Author Nick Bradley picked his top 10 books about Tokyo for the Guardian.
---
"Dial this number to hear a singing librarian."

Great Reads
Rediscover: Robert D. Richardson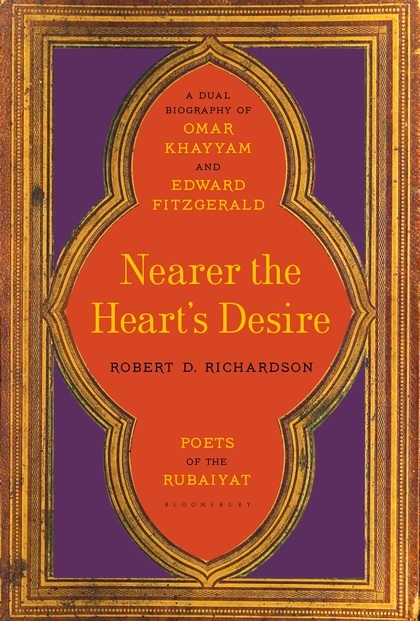 Robert D. Richardson, whose work as the biographer of Henry Thoreau, Ralph Waldo Emerson and William James was acclaimed as "a virtual intellectual genealogy of American liberalism and, indeed, of American intellectual life in general," died on June 16 at age 86, the New York Times reported. Richardson devoted 10 years to researching and writing each of his three biographies, "devouring everything his subjects wrote as well as books they had read." Henry David Thoreau: A Life of the Mind (1986) prompted a fan letter from award-winning author Annie Dillard, and they "ended up marrying in 1988, Ms. Dillard later recalled, after 'two lunches and three handshakes.' " His second major work, Emerson: The Mind on Fire (1995), won the Francis Parkman Prize from the Society of American Historians and was a finalist for a National Book Critics Circle Award. William James: In the Maelstrom of American Modernism (2006) won the Bancroft Prize for American history.
In a piece for the New York Review of Books in 2009, Irish novelist John Banville observed that together the three biographies "form one of the great achievements in contemporary American literary studies.... Aside from his learning, which is prodigious, Richardson writes a wonderfully fluent, agile prose; he has a poet's sense of nuance and a novelist's grasp of dramatic rhythm; he also displays a positive genius for apt quotation, the result of a total immersion in the work of his three very dissimilar yet subtly complementary thinkers." Richardson's most recent book, Nearer the Heart's Desire: Poets of the Rubaiyat: A Dual Biography of Omar Khayyam and Edward FitzGerald (2016), is available from Bloomsbury ($24).

The Writer's Life
Reading with... Rebecca Stead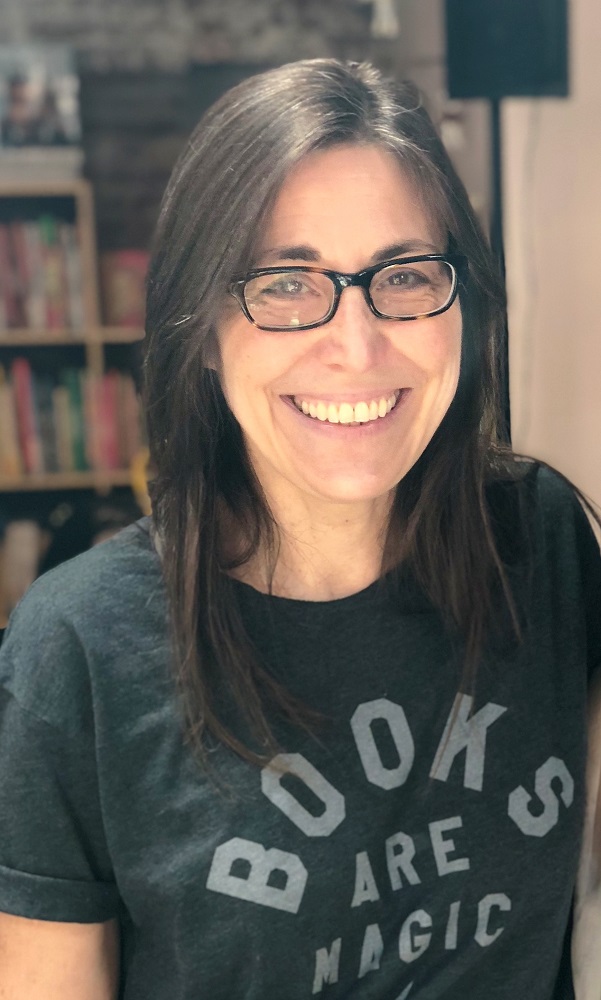 photo: Faye Bender
Rebecca Stead is the author of When You Reach Me, which won the Newbery Medal and the Boston Globe-Horn Book Award for Fiction; Liar & Spy, which won the Guardian Prize for Children's Fiction; and Goodbye Stranger, a Boston Globe-Horn Book Honor Book for Fiction. She lives in New York City with her family and can be found on Twitter. The List of Things That Will Not Change is available from Wendy Lamb/Random House Children's Books.
On your nightstand now:
From the Desk of Zoe Washington (a middle-grade novel by Janae Marks), Alone with All That Could Happen (a book about writing by David Jauss), War and Peace by Leo Tolstoy (I'm auditing a class at Columbia), the Horn Book and the New Yorker. I like to have a range of choices at bedtime.
Favorite book when you were a child:
When I was very young, I loved Bread and Jam for Frances by Russell and Lillian Hoban, which is the first book I remember reading to myself.
Later, I loved Judy Blume, Norma Klein, Paula Danziger and stories about kids like me--preferably sensitive, apartment-dwelling kids with divorced parents.
Still later in childhood, I fell for science fiction and fantasy--Robert A. Heinlein's Red Planet was a particularly special one for me.
Your top five authors:
A true "top five" feels impossible, but some of my greatest reading joys were brought to me by Alice Munro, Junot Díaz, George Saunders, Jhumpa Lahiri and Kazuo Ishiguro.
If you're guessing that I love short stories, you're right. A beautiful, intimate short story makes me feel closer to the world.
Book you've faked reading:
War and Peace. And I was really determined to read it! (See above.) I can't seem to get past part 1. I will keep trying.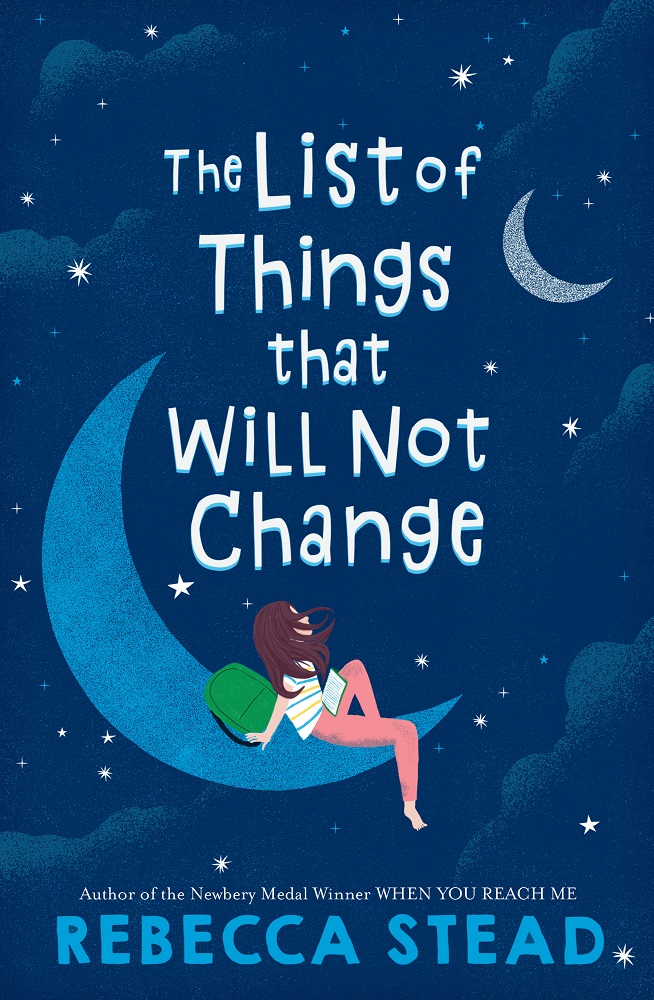 Book you're an evangelist for:
The Book of Aron by Jim Shepard. I have never read another book as uncompromised as this novel about a young boy's experience in the Warsaw Ghetto. I didn't cry at all while reading it, and then found myself utterly swamped about 10 minutes after I finished.
Book you've bought for the cover:
I can't think of one!
Book you hid from your parents:
I didn't hide it because I was allowed to read anything, but I'm part of the first Forever... (by Judy Blume) generation. I knew the page on which a certain thing happened and lent my book to fifth- or sixth-grade classmates, who may have hidden it from their parents.
Book that changed your life:
I felt changed by Zora Neale Hurston's Their Eyes Were Watching God. It enlarged me, somehow, and made me feel like a different kind of reader--a reader who could jump. I read it in high school and wrote my senior paper on it. I would not, however, want to reread that paper now.
Favorite line from a book:
"Which, of course, Mrs. Bobbin knew. Better than the duchess." It's the last line of William Steig's Brave Irene. I love that book and I'm always moved by the ending because it confirms what you knew all along, which is that Irene's heroism is all about her love for her mom, not the duchess.
Five books you'll never part with:
Brown Girl Dreaming by Jacqueline Woodson
The Remains of the Day by Kazuo Ishiguro
Drown by Junot Díaz
So Long, See You Tomorrow by William Maxwell
Alice Munro's Selected Stories
All are subtle, complicated, beautifully crafted and, for me, hugely affecting. This is what inspires me as both a reader and a writer.
Book you most want to read again for the first time:
Either A Wrinkle in Time by Madeleine L'Engle or Maya Angelou's I Know Why the Caged Bird Sings. But there's a catch: I want to read them again for the first time as an 11-year-old. I believe in the semi-magical childhood-reading window (yes, I just invented that). I love books now, of course, but the experience of reading books as a child was powerful in a way I can't recapture as an adult.

Book Reviews
Fiction

Knopf, $27.95, hardcover, 416p., 9780525520597
Ballantine, $27, hardcover, 304p., 9780525577126
Mystery & Thriller

Harper, $27.99, hardcover, 320p., 9780062874863
Del Rey, $27, hardcover, 320p., 9780525620785
Romance
Avon, $7.99, mass market paperbound, 384p., 9780062913623
Biography & Memoir
Harper Wave, $27.99, hardcover, 320p., 9780062899286
Vintage, $16.95, paperback, 336p., 9781984899422
Political Science
The New Press, $27.99, hardcover, 240p., 9781620971437
Algonquin, $25.95, hardcover, 288p., 9781616208516
Education
Atria, $26, hardcover, 288p., 9781982136093
Children's & Young Adult

Salaam Reads/Simon & Schuster, $17.99, hardcover, 40p., ages 4-8, 9781481485630
Paula Wiseman/Simon & Schuster, $17.99, hardcover, 272p., ages 8-12, 9781534418851
---